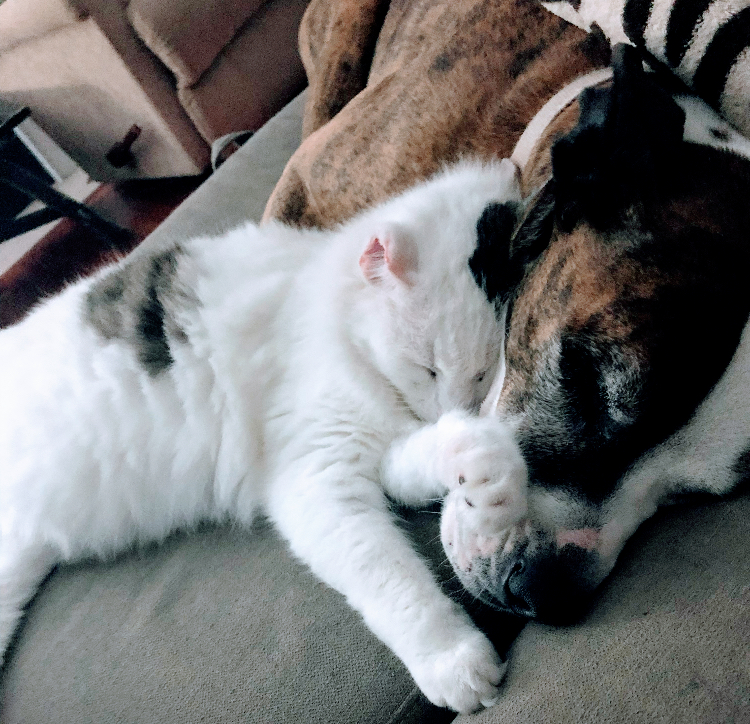 Hawaii is a very beautiful and desirable place to live, thus many people move or relocate to the state every single day.
Are you a pet owner who is contemplating moving to Hawaii and worried about how to get your pet(s) to come with you?
Over the years, the rules and laws of bringing your pets into Hawaii has become less stressful so long as you have your timing and all of your documents aligned. Here at Home Watch Hawaii, we want to help you get prepared.
Below is a checklist that outlines the details on what to do to get your furry children to Hawaii.
#1 PLANNING
Contact an approved on island veterinary hospital prior to booking your flight and be sure they can perform the inspection once you your pet arrives on island.
Check with your airline well in advance to see if they have a pet flight program.
Contact the Hawaii Department of Agriculture for further information https://hdoa.hawaii.gov/ai/aqs/aqs-info/
#2 MICROCHIP
The dog or cat has to have an electronic microchip implanted (Required before a FAVN rabies antibody blood test is performed).
Have your veterinarian scan the microchip to verify that it is still working and check that the microchip number is correct.
Any dog and/or cat that cannot be identified via the microchip will NOT qualify for either Direct Release OR the 5 Day or Less quarantine and will be assigned to the mandatory 120 day quarantine.
#3 RABIES VACCINE
Your dog and/or cat must have been vaccinated for Rabies at least twice in his or her lifetime.
The Rabies vaccines must have been administered more than 30 days apart.
PLEASE NOTE! Two rabies vaccinations are required. The pet's most recent rabies vaccination must not be expired when
your pet arrives in Hawaii. If arrival in Hawaii occurs before 30 days has elapsed from the most recent rabies vaccination, the animal is subject to quarantine until the 30 days are completed. The date and type of vaccine must be indicated on the pet's vaccination and health certificates.
#4 FAVN RABIES ANTIBODY TEST
PLEASE NOTE! Be sure "HAWAII" is listed as the destination on the lab submission form!
Do the FAVN Rabies Antibody Test NOT the RFFIT
Have the test done at an approved lab [Auburn University (AU), Kansas State University (KSU) or the DOD Food Analysis and Diagnostic Laboratory in Texas (DOD)]. Your Veterinarian will be able to help you with this.
The day after AU, KSU or DOD received your pet's blood sample must not be more than 36 months and not less than 30 days before the date of arrival in Hawaii.
The blood test must be greater than or equal to 0.5 IU/ml. Your vet will be able to help with this.
Be sure to obtain a copy of the blood test from your vet with the results showing the dog and/or cat's microchip number for your records.
#5 REQUIRED DOCUMENTS
PLEASE NOTE! Owners must ensure that a confirmation is sent by a veterinary inspector listed below, to the
Animal Quarantine Station 30 days or more ahead of the planned arrival:
Kona (KOA):
Alii Veterinary Hospital (808) 329-8999
Keauhou Veterinary Hospital (808) 322-2988
Maui (OGG):
At Home Animal Hospital & Mobile Veterinary Services (808) 873-0102
Central Maui Animal Clinic (808) 893-2380
Kahului Animal Hospital (808) 871-7387
Kihei Veterinary Clinic (808) 879-5777
Makawao Veterinary Clinic (808) 572-9003
Maui Humane Society (808) 877-3680
South Shore Veterinary Care (808) 874-3422
West Maui Animal Clinic (808) 662-0099
Kauai (LIH):
Kauai Humane Society (808) 632-0610
Kauai North Shore Animal Clinic (808) 755-8728.
These veterinary facilities will send a confirmation to the Animal Quarantine Station that they have agreed to perform the inspection and release procedure.
Owners are responsible for the additional fees to the private veterinary facility for this service.
Owners must submit the following documentation so it is received by the Animal Quarantine Station 30 days or more ahead of the planned date of arrival:
Completed and signed Dog & Cat Import Form (AQS-279). (Does NOT have to be notarized.)
Original rabies vaccine certificates for the 2 most recent vaccinations.
Payment of $165 by cashier's check or money order (Double check this price is accurate as prices may have changed since this writing).
Flight information (i.e. Airlines, flight number, date and time of arrival).
Check the box "Neighbor Island Inspection Permit $165" on the program applying for section of the Dog and Cat Import Form AQS-279.
#6 WAITING PERIOD
PLEASE NOTE! Any pet arriving early will be disqualified for Direct Release or 5 Day or Less Programs.
Your dog and/or cat must have a passing FAVN rabies antibody test and also complete a 30-day waiting period from the day the lab received the blood sample for testing.
If your pet arrives in Hawaii before 30 days has elapsed, the dog/cat is subject to quarantine until the waiting period has been completed (Your pet must complete the 30-day waiting period before arriving in Hawaii).

All pets arriving before the eligible date of entry will be quarantined and assessed $14.30 each day in addition to the $244.00 program fee. There are no exceptions.
#7 NEIGHBOR ISLAND INSPECTION PERMIT
A Kona, Kahului or Lihue Neighbor Island Inspection Permit (or NIIP) will be sent by email to the primary owner's email address listed on the AQS-279 Dog & Cat Import Form after the Animal Quarantine Station has:
Received the above required documents, information and payment
Confirmed the pet meets all of the requirements for the 5 Day Or Less program and neighbor island inspection and release; and
Received confirmation from an on island veterinarian inspector (Listed above from either Kona, Maui, Kauai).
The Neighbor Island Inspection Permit (NIIP) will be sent only to the e-mail address of the primary owner listed on the AQS 279 form once documents are received and the pet qualifies.
Owners are required to print the copy of the NIIP emailed to them to present to the airlines.
The owner must provide their own FedEx or UPS account number or enclose a prepaid envelope for an overnight carrier (exampleFedEx, UPS, etc.) if a printed paper permit is requested.
Envelopes that bill AQS are not accepted.
A valid printed Neighbor Island Inspection Permit is needed to board the aircraft and must accompany the dog or cat on the aircraft. The NIIP shall be submitted to the Inspector upon arrival in Hawaii.

An original health certificate (dated within 14 days of arrival) will be collected by the inspector upon arrival in Hawaii. It is highly recommended that owners check with their airline as some require the health certificate to be dated within 10 days of arrival.
A veterinarian must treat the pet for ticks with a product containing a long-acting product labeled to kill ticks (Revolution® is not acceptable) within 14 days of arrival and the product name and date of treatment must be recorded on the pet's health certificate.
#8 CRATE REQUIREMENTS
Your dog and/or cat must use an approved crate that meets your airline, USDA and International Air Transport Association (IATA) requirements.
Approved crates are available for purchase at many pet supply retailers. You can also purchase a travel crate through Petmate that meets United Airlines requirements at united.com/petmate (Use promo code UAFREESHIP at checkout for free shipping of some crate sizes. Shipping of crates purchased from Petmate are available within the contiguous U.S. only).
Compliant crates must be purchased in advance of travel to allow time for proper acclimation.
You'll need to submit photos of your pet's crate to the airline for pre-approval after you book their trip. When you drop them off at the airport on travel day, the airline will determine if the crate is the right size for your pet. For your pet's safety, acceptance for travel is always subject to final review, inspection and approval by the airline when your pet is checked in for their flight.
If the airline sees that a crate doesn't meet their requirements or isn't the appropriate size for your pet at check-in, they won't accept your pet for travel and you'll need to make alternative arrangements for your pet's trip, which might include purchasing a new crate that meets the requirements.
Each pet in the crate must have enough space to stand, turn around normally while standing, sit up and lie down in a natural position.
Crate ventilation: Each crate must have ventilation on three sides for travel within the U.S. and Puerto Rico, and ventilation on four sides for travel to or from all other locations.
Crate must:
Be made of rigid plastic, wood or metal that's sturdy enough to resist bending when firm pressure is applied
Have a solid roof with no doors or ventilation openings
Have only one metal door which must close securely, yet allow pets to be accessible in the event of an emergency
Have crate hardware that's in good working condition
Have a nut and bolt firmly tightened in each hole that connects the top and bottom of the crate. The bolt must be made of metal. The nut may be metal, nylon or plastic as long as the nut is unbreakable and securely connects the top and bottom of the crate.
#9 IMPORTANT TIPS/INFORMATION
Your dog and/or cat needs to be at least 8 weeks old in order to fly on an airplane.
Be sure to check with your veterinarian if your pet has any underlining health issues such as breathing or age.
Know the risks and check with the airlines about flying your pet during certain seasons. The temperature during certain months could be too cold or too hot for your pet if they are in the lower compartment of the plane.
Certain size pets are allowed to ride in the main cabin. Check with the airline.
Only one adult cat or dog can travel in a crate.

Two kittens or puppies younger than six months can travel in a crate together as long as they're similar in size and weigh less than 20 pounds (9 kg.) each. The crate must allow the kittens or puppies to move about freely.

Dogs and cats, or kittens and puppies, can't travel together in a single crate.
#10 HAWAII DEPARTMENT OF AGRICULTURE CONTACT
Hawaii Department of Agriculture contacts: Animal Quarantine Station
telephone: (808) 483- 7151 fax: (808) 483-7161
email: [email protected]