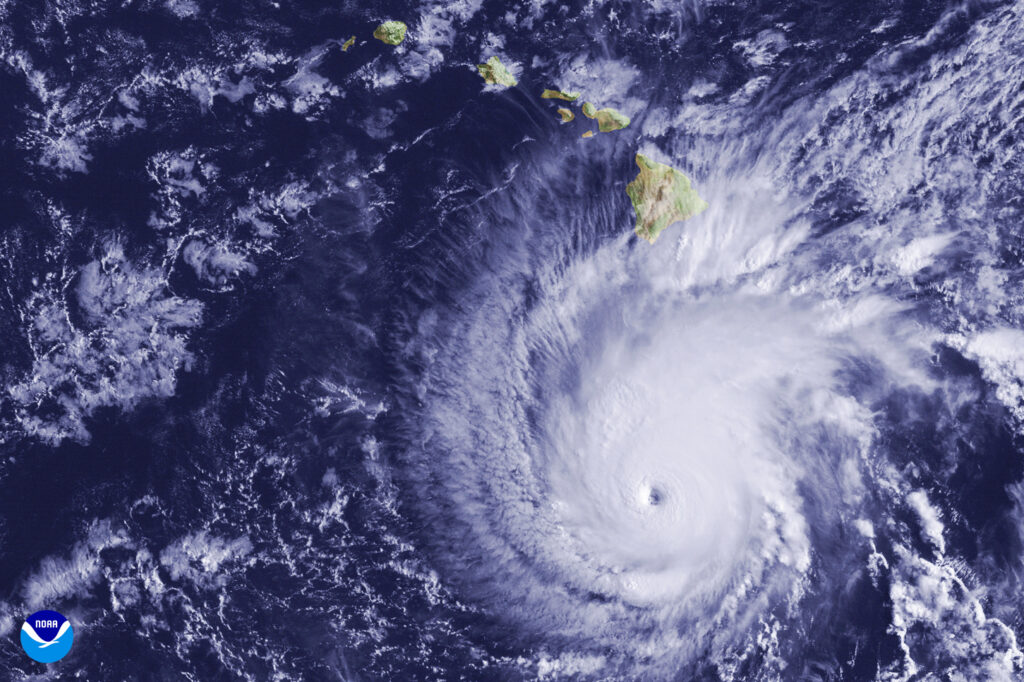 Hawaii hurricane season rapidly approaches every year and runs from June 1st through November 30th. As our planet continues to heat up, the size and the strength of hurricanes seems to intensify year over year. Are you prepared?
An unprepared homeowner can be left with thousands of dollars in damage from a strong hurricane, so here at Home Watch Hawaii, we want to help you get prepared!
Stay safe and prevent storm damage to your home with our hurricane preparedness checklist!
#1 STAY INFORMED
Sign up for local alerts with apps such as NOAA radar live or the FEMA app. These apps will alert you to any warnings in your area. Also, consider buying a solar charger for your cell phone, just in the case the power goes out, and invest in a battery-operated radio. This way, you can still have up to the minute updates if the local cell towers fail.
#2 KNOW THE VARIOUS HURRICANE ALERTS
Hurricane Watch: A hurricane or tropical storm (sustained winds of 74 mph or higher) is possible in the next 48 hours. Monitor alerts, check supplies, and gather anything you might need in case of a power outage in your area.
Hurricane Warning: Experts expect a hurricane or tropical storm to hit the area in the next 36 hours. Listen for calls for evacuation and heed those warnings.
#3 HAVE A PLAN
Make plans with your family for ALL situations – "It's better to be safe than sorry."
Follow these emergency preparedness steps:
Buy or prepare an emergency kit for your home.
Prepare for a power outage.
Fill up all vehicle gas tanks.
Purchase a gas can and extra fuel.
Create an evacuation plan and know the evacuation routes in your area.
Designate an out-of-state emergency contact. This will be the person everyone contacts if you're not together during the storm.
Select a place where you all can go in case you need to evacuate and ensure that everyone knows how to get there. This can be a nearby shelter, set up by either FEMA or the Red Cross.
If you have pets, make sure to include them in your plans.
#4 EMERGENCY SUPPLIES
Whether you decided to ride out the storm or evacuate, here are some essential emergency supplies to gather ahead of time:
Cell phone(s)
Solar charger(s)
Generator rated for 5,000 – 7,500 watts
Propane stove
Extra propane
Battery powered or hand crank radio
Extra batteries
Medicines/Prescriptions (know how to store them safely, especially if they need refrigeration)
Flashlights
A first aid kit
Money (Having physical cash is very important as credit card machines will not be able to process payments if power is out)
Important documents (passports, birth certificates, etc.)
Non-perishable food and water (enough for at least three days, a gallon of water per person per day)
Toiletries and personal hygiene supplies
Rain Boots
Extra clothes for each person
Whistle (To alert for help)
Manual can opener for food
Pet food, water, leashes, etc…
Sleeping bag or blanket for each person
#5 PREPARE YOUR HOME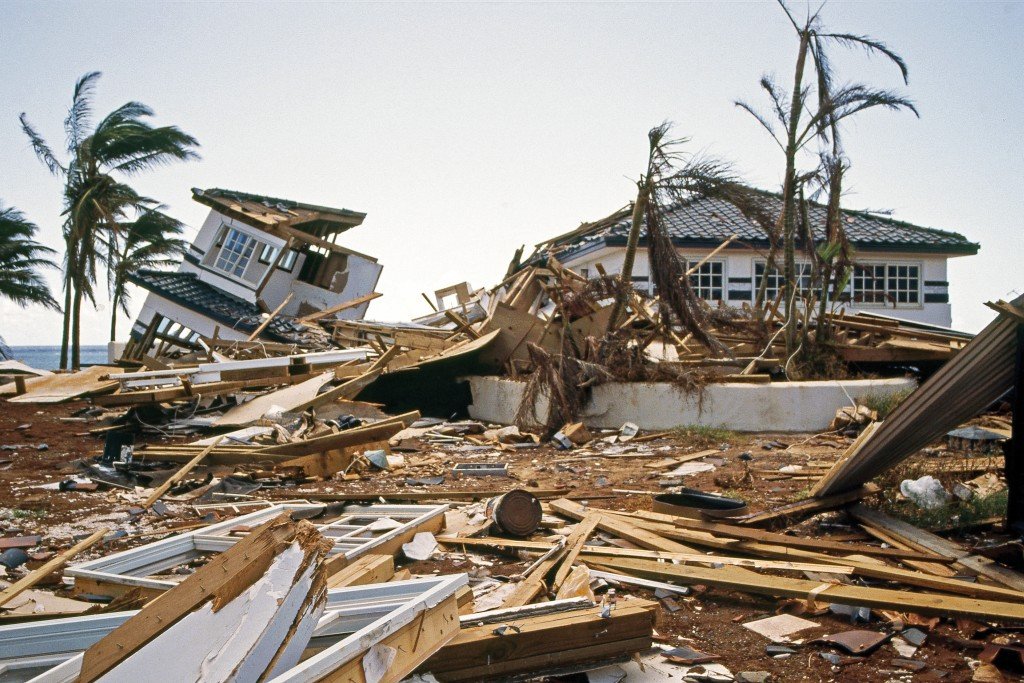 High wind is one of the leading causes of structural damage during a hurricane.
Preventing costly damage to your investment begins by taking the necessary precautions before the hurricane arrives. Here are a few steps to complete prior to the hurricane reaching landfall: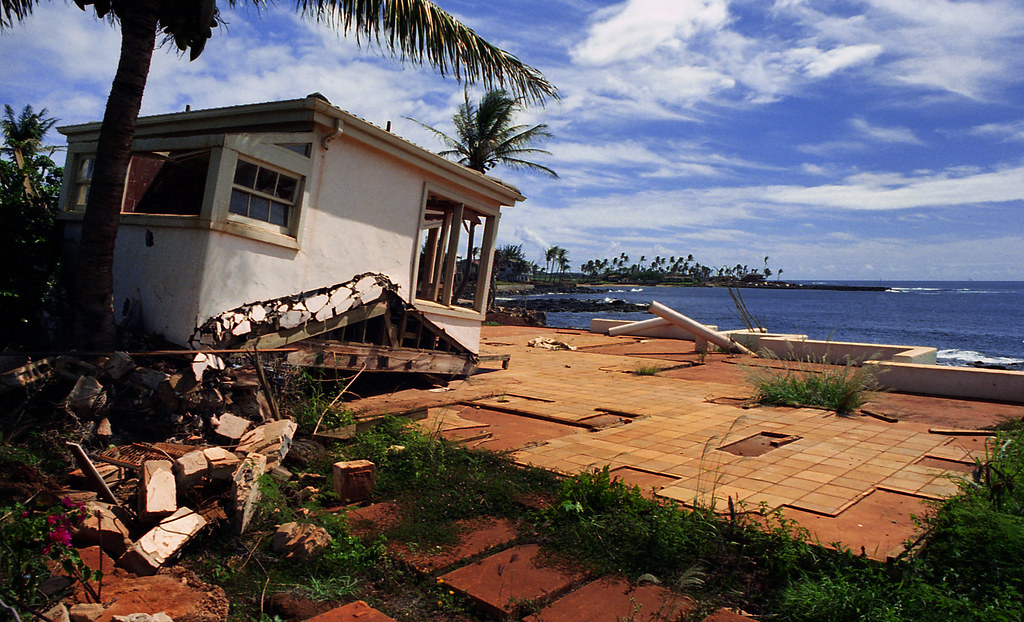 Check for loose shutters or screens.
Trim back wayward trees.
Secure loose wires and cables.
Remove debris from downspouts and gutters.
Inspect your roof, and repair loose shingles.
Use caulk to seal off doors and windows.
Test sump pumps and clear exterior drains of debris.
Test generators and make sure you have extra fuel.
Store and secure patio furniture and other outdoor objects as they can become projectiles in high winds.
If you live in a flood area, consider placing sandbags around your home's perimeter.
Protect windows and doors by covering them with plywood or hurricane shutters. Leave one or two smaller windows exposed for light and air circulation.
Contact your insurance provider to make sure you have the correct homeowner insurance policy in place.
For additional hurricane information about the State of Hawaii, visit the Hawaii Emergency Management Agency.